FIND BEAUTIFUL WATCHES AT OUR EVANSVILLE, IN JEWELRY STORE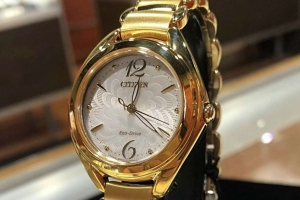 If you're looking for a stylish, well-fitting watch to spice up your look, whether it be for fancy events or everyday casual wear, be assured Turley's has what you need. To ensure you're looking your best, we keep a variety of male and female watches in stock for you to choose precisely the look you want.
Is something going wrong with the old ticker? It probably just needs some TLC. We replace batteries, fix bands, and repair crystals, all to make sure that watch of yours keeps you on schedule. Bring it on over for any of our expert watch repairs or cleaning services.
Hours:
Mon: 9:00AM-5:00PM
Tue: 9:00AM-5:00PM
Wed: 9:00AM-5:00PM
Thu: 9:00AM-5:00PM
Fri: 9:00AM-5:00PM
Sat: Every Other (Call Ahead)
Sun: Closed